ORAL SESSION: SCHOOL HEALTH: NUTRITION & PHYSICAL ACTIVITY
March 30, 2020 - 3:00pm ET
1.5 ADVANCED
Moderator: Deborah Fortune, PhD, FAAHE
Read by 3rd: A Model to Promote Parental Involvement, Healthy Eating, and Reading Proficiency
Elisa Beth McNeill, PhD, CHES and Meagan Shipley, PhD, CHES
Preliminary Findings from a Text Message Strategy to Improve Sugar-Sweetened Beverage Behaviors Among Rural Middle School Caregivers
Annie Loyd, MPH, RDN, CHES® and Brittany McCormick, DHSC, MPH
Changing Minds and Plates: Farm to Early Care and Education in Georgia
Abbie Chaddick, MS, RDN
Integrating Nutrition Education Throughout the School Environment to Support Student Achievement
Caitlin Merlo, MPH, RD and Nancy Brenowitz Katz, MS, RDN
Learning Objectives:
1) Describe examples of high impact practices in professional preparation programs.
2) Examine strategies for implementing high impact practices and developing pre-service educators' professional knowledge, skills and behaviors.
3) Discuss the pros and cons of using high impact practices as the foundation for professional preparation programs.
4) Describe the reasons health advocacy should be actively taught in undergraduate health education programs.
5) Describe how one undergraduate program successfully layered advocacy skill development for public health education students throughout academic training.
6) Analyze ways individual health education programs might use the lessons learned here to apply within their own programs.
7) Discuss the benefits of using formative assessment in their health education courses.
8) Incorporate the formative assessment process into their health education courses.
9) Describe how to facilitate collaboration between school staff to implement practices that supports nutrition education and promotion in the school environment.
10) Identify three actions to integrate healthy eating messages and nutrition education opportunities into the school day that align with the USDA Local School Wellness Policy Final Rule requirements.

Jody Vogelzang
$i++ ?>

Meagan Shipley, PhD, CHES®
Texas A&M University
In 2014, Dr. Meagan Shipley received her PhD in Health Behavior from Indiana University and joined the Department of Health; Kinesiology at Texas A&M University as a Clinical Assistant Professor. Dr. Shipley teaches undergraduate and graduate level courses in school and community health. She has updated several courses to incorporate high impact practices, which include service learning, writing intensive courses, capstone projects and courses, and study abroad field trips. Dr. Shipley is the faculty advisor for the health education honorary, Eta Sigma Gamma, which received the Chapter Excellence Award in 2018 and 2019 in recognition of their efforts in teaching, research, service, and advocacy. Dr. Shipley also received the Dr. Robert Snyovitz Emerging Professional Award from the American School Health Association in 2018.
$i++ ?>

Annie Loyd, MPH, RDN, CHES®
Research Specialist Intermediate, University of Virginia School of Medicine
Annie Loyd is a registered dietitian nutritionist and certified health education specialist with a background in public health and nutrition. Annie received a Master of Public Health from Virginia Tech in 2017 with a concentration in public health education. She is a member of the Delta Omega Honorary Society in Public Health, Delta Mu chapter. Annie has experience in program evaluation and theory-based interventions targeting individual, community and environmental levels to improve health and nutrition outcomes. She currently works in the Department of Public Health Sciences at the University of Virginia School of Medicine as a program coordinator and educator for the NIH funded Kids SIPsmartER trial (R01MD012603).
$i++ ?>

Brittany McCormick, MPH
$i++ ?>

Caitlin Merlo
$i++ ?>

Nancy Brenowitz Katz, MS, RDN
$i++ ?>

Stephanie Roberts, MPH, RDN
$i++ ?>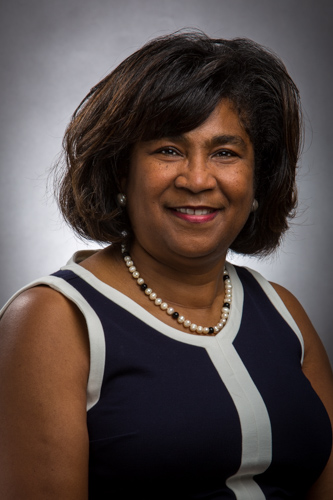 Deborah Fortune, PhD, MCHES, FAAHE
Associate Professor, North Carolina Central University
Dr. Deborah A. Fortune, is an Associate Professor in the Department of Public Health Education at North Carolina Central University. Prior to her current position, Dr. Fortune served as the Director of the National HIV & Comprehensive School Health Education Project with the American Association for Health Education. Dr. Fortune has over 25 years of experience with school health education. Her research interests include HIV prevention and sexual health among African American college women, intimate partner violence, and professional preparation in health education.

$i++ ?>

Abbie Chaddick
$i++ ?>

Elisa Beth McNeill
Texas A&M University
Dr. Elisa Beth McNeill is a Clinical Associate Professor in the Department of Health and Kinesiology at Texas A&M University [TAMU]. Serving as the Coordinator of the Health Education Teacher Certification Program. Beth is a 30 year teaching veteran having experience in K-12 and higher education. She possesses her masters' degree and Principals Certificate in Educational Administration and a PhD in Health Education. She is a co-author of the textbook, Health Education: Creating Strategies for School and Community Health. She has serves on the Board of ASHA and Eta Sigma Gamma.
$i++ ?>
Components visible upon registration.