ORAL SESSION: LAW AND PUBLIC HEALTH
Recorded On: 04/01/2020
April 1, 2020 - 12:00pm ET
1.0 ADVANCED
Moderator: Cynthia A. Karlsson, MS, CHES®
The Legal Lens: A Perspective to Address Inequalities in Public Health
Brianne Yassine, MPH, CHES®
Law as a Structural and Social Determinant of Health
Montrece Ransom, JD, MPH
Learning Objectives:
1) Describe the role of law as a public health tool.
2) Define key legal concepts and terms germane to public health law.
3) Understand the impact of law as a social determinant of health.
4) Describe the use of law in our public health system; Identify how legal structures shape our environment.
5) Discuss legal and policy solutions to public health problems facing today.

Cynthia Karlsson, MPH, CHES®
Cynthia Karlsson has nearly twenty years of public health and health education experience. She holds a Master of Public Health and a Master of Exercise Science and Health Promotion. Cynthia works for a large public health agency and is leading the agency's eLearning development team tasked with the development of the evidence-based/evidence-informed public health practice workforce training modules.

$i++ ?>

Brianne Yassine
Brianne Yassine is a Public Health Analyst with Cherokee Nation Assurance for the Public Health Law Program at the Centers for Disease Control and Prevention (CDC). At CDC, Ms. Yassine serves as a member of PHLP's Training and Workforce Development team and faculty at CDC University. She specializes in public health education, and is responsible for developing curricula and educational trainings on the relationship between public health and the law. She holds an undergraduate degree in Health Sciences and Community Health Education from Portland State University in Oregon, and a Masters of Public Health from Boston University's School of Public Health. Ms. Yassine is currently pursuing a PhD in Workforce Education at the University of Georgia, and in this capacity is examining equity among the public health workforce.
$i++ ?>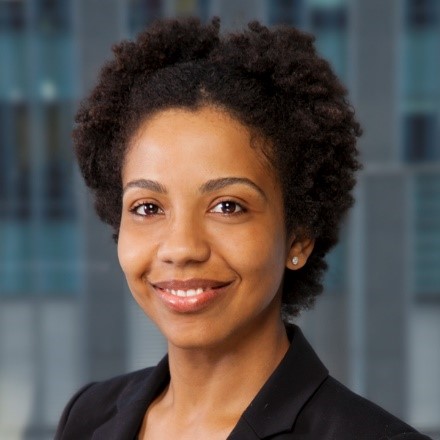 Samantha Bent Weber
Sam Bent Weber is a Program Analyst through Cherokee Nation Assurance with the Centers for Disease Control and Prevention's Public Health Law Program, which is housed at the Center for State, Tribal, Local, and Territorial Support. She specializes in work to improve public health through the development of legal tools for and the provision of legal technical assistance to state, tribal, local, and territorial governments, as well as public health officials at the CDC. Sam is the lead researcher for PHLP's health equity portfolio.
Sam is a licensed member of the State Bar of Georgia. She earned a J.D. from Harvard Law School and a B.A. from Harvard College in Social Studies and African American Studies. She completed a postdoctoral fellowship with the Satcher Health Leadership Institute at the Morehouse School of Medicine.
$i++ ?>
Components visible upon registration.