ORAL SESSION: ENVISIONING A TOBACCO FREE WORLD: STRATEGIES TO ACHIEVE TOBACCO CESSATION AND PREVENTION EQUITY ACROSS THE LIFESPAN
Recorded On: 04/01/2020
April 1, 2020 - 3:00pm ET
1.5 ENTRY
Moderator: Jovonni R. Spinner, MPH, CHES®
Tobacco Disparities and FDA's Position on Tobacco
Jovonni Spinner, MPH, CHES®
Socioeconomic Disparities in Vape Shop Density and Proximity to Public Schools in the United States
Dilip Venugopal, PhD
Keeping in Fresh with Hip Hop Teens: Promising Targeting Strategies for Delivering Public Health Messages Too Hard to Reach Audiences
Merrybelle Guo, MPH
DEJELO YA Media Campaign Connects Spanish Speaking Communities to Effective Support for Quitting Tobacco
Maria Otero, BS
Smoking among US Service Members Following Transition from Military to Veteran Status
Chiping Nieh, PhD
Learning Objectives:
1) Be able to describe two tobacco cessation or prevention interventions.
2) Be able to list disparities among tobacco use among racial and ethnic, under-served, and under-represented groups.

Chiping Nieh, PhD
Experienced Senior Epidemiologist with a demonstrated history in project management. Skilled in SAS, SQL, data mining, statistics, and epidemiology. Strong research professional with over 10 years of experience in developing statistical models and performing data mining techniques to identify patterns in big data.
$i++ ?>

Maria Otero, BS
Director, New Mexico Community Health Worker Association
An immigrant, community leader, public health educator and grassroots activist who has dedicated her more than 23 years as a health professional to social justice and dismantling oppression, empowering communities to have a voice in their health and healthcare. She co-foundedNuestra Salud, a community-based organization whose mission is to reduce health disparities affecting Hispanic communities in New Mexico through research, training and outreach. Currently, she is the director for the New Mexico Community Health Worker Association, which houses Nuestra Salud. Maria works with minority populations on maternal child health, reproductive rights, tobacco-use prevention, chronic-disease risk factors and end-of-life options. Her work has been published in peer-reviewed journals and lay media. She has provided numerous media interviews and presentations, in English and Spanish, and received national and international awards for her professional accomplishments.
Maria earned a Bachelor of Science degree from New Mexico State University.
$i++ ?>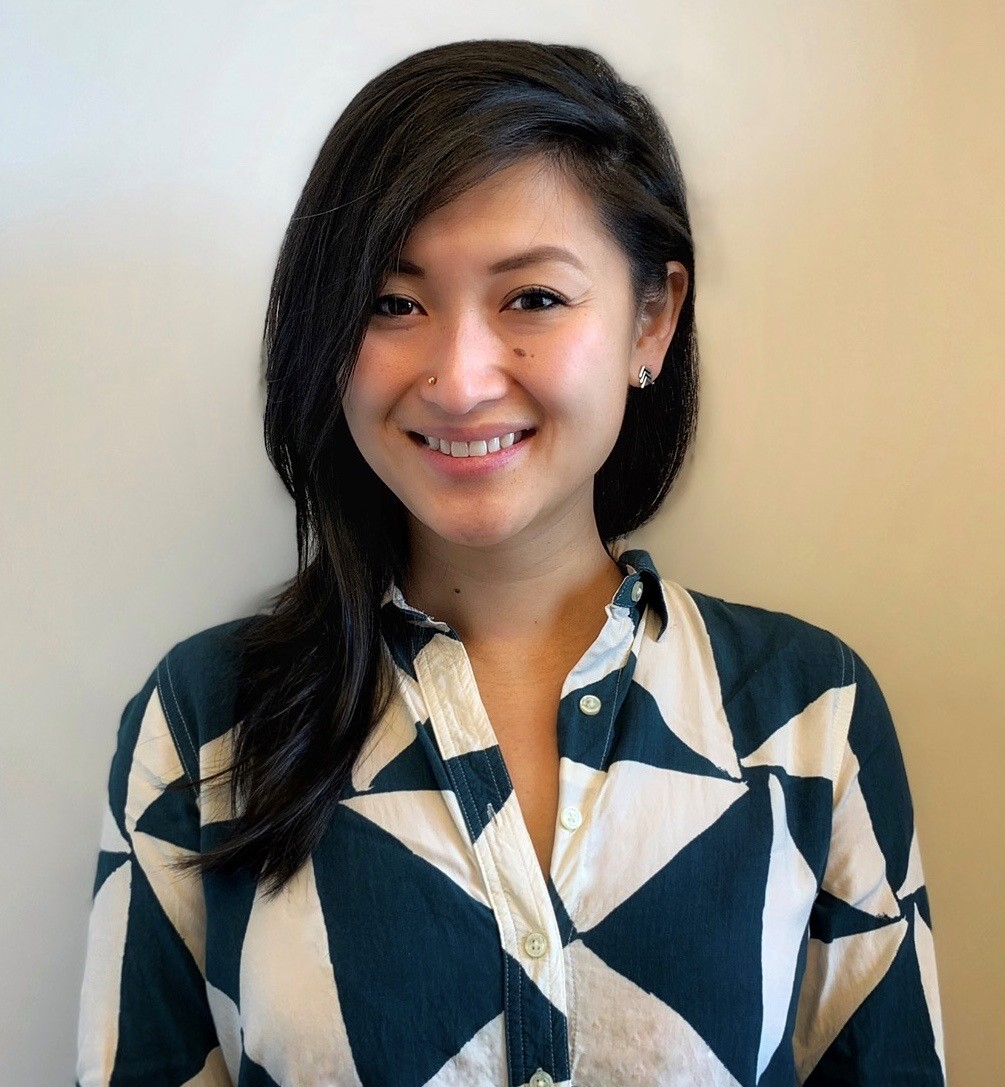 Merrybelle Guo, MPH
Health Communications Specialists, FDA Center for Tobacco Products
Merrybelle Guo is a Health Communications Specialist at the FDA Center for Tobacco Products where she manages Fresh Empire, a combustible prevention campaign targeted toward multicultural teens aged 12-17 years. Having worked in a broad range of education and public health communications settings, she is dedicated to sharing information in fun, relatable, and digestible ways to help people make informed decisions about their health and well-being. After receiving her MPH at the University of Michigan, she managed social media for the U.S. Surgeon General and the Office of the Assistant Secretary for Health. Prior to that, she received her BA from the University of North Carolina, and long before that, she first became a UNC basketball fan.
$i++ ?>

Dilip Venugopal
Food and Drug Administration
I am a broadly trained scientist and policy professional with expertise leading and coordinating research, and data synthesis. Formally trained in geo-spatial statistics and applied ecology, I am an expert statistical analyst and modeler, with demonstrated ability to critically evaluate data, synthesize findings, and effectively communicate complex concepts to diverse audiences. 12 years of managerial role, and expert grant writer and reviewer; successfully obtained $3M grants. International work experiences spanning diverse ethnic, linguistic and cultural contexts across U.S., Indian and French institutions.
$i++ ?>

Jovonni Spinner, MPH, CHES®
Lead for the Outreach and Communications Team, Food and Drug Administration
Ms. Jovonni Spinner is an award winning public health strategist and thought leader with a deep passion for improving health equity across the lifespan through research, communication, multi-sector partnerships, and leadership coaching. She is known as a public health programming guru using her skills to direct projects from concept to fully operational through program design, implementation, monitoring and evaluation, and breaking down silos across sectors.
At the Food and Drug Administration, she is the Lead for the Outreach and Communications Team in the Office of Minority Health overseeing the strategic direction of the team, advising senior officials on minority health, and leading the Diversity in Clinical Trials Initiative. Prior to joining FDA, she managed national initiatives including the Community Health Worker Health Disparities Initiative, which aims to reduce cardiovascular and asthma health disparities through community education and training at the National Institutes of Health-National Heart, Lung and Blood Institute. She also provided health policy guidance to leaders on vaccine supply and finance policy issues at the HHS, National Vaccine Program Office, and served as the Director of Virginia's Vaccines for Children Program ensuring the state's Medicaid, uninsured, and underinsured populations were vaccinated.
She serves on non-profit boards; American Public University System and Society for Public Health Education, and writes women's health articles for Health in Her Hue.
Ms. Spinner received her Bachelor's degree in Biology from Virginia Commonwealth University, Master's of Public Health from Emory University-Rollins School of Public Health and is pursuing her Doctorate of Public Health from Morgan State University.
$i++ ?>
Components visible upon registration.