ORAL SESSION: EMERGING HEALTH EQUITY ISSUES AT THE BORDERLAND
Recorded On: 04/06/2020
April 6, 2020 - 12:00pm ET
1.5 ADVANCED
Moderator: Robert Rinck, PhD, MPH
Insights and Lessons Learned from a Community Needs Assessment of Food Access & Availability in El Paso County, TX
Dennis O Nyachoti, MPH
Leveraging Partnerships to Improve our Community Food Environment: Lessons Learned from a Healthy Restaurant Initiative in the US -Mexico Border Regions
Sarah Ruiz MPH, RD, LD, CDE
Health Promotion Resulting in Community-driven Environmental Modifications in a U.S.-Mexico Border Community to Address Substance Use Disorder (SUD), HIV and Related Disparities
Rebecca Gallegos, MPH

Learning Objectives:
1) Identify at least two health disparities that are shaped by substance use disorder.
2) Identify at least three structural factors that increase substance use risk and negative consequences in minority and/or low-access communities.
3) Analyze two environmental modifications that can be implemented to better reach low-access communities through health education related to substance use and HIV prevention.
4) Identify at least two strategies to improve food access and availability that would be relevant in their community.
5) Identify at least one facilitator of restaurant participation that would be helpful in sustaining a healthy restaurant initiative in their own community.
6) Explain five innovative practice characteristics of agenda-setting for use in sustained advocacy and health promotion policy collaborations to impact border health disparities.
7) Discuss the use of system level practice strategies for advancing evidence-based agenda-setting for health promotion policy advocacy to improve border health equity.
Robert Rinck, PhD, MPH
Robert M Rinck, PhD, MPH is the Fieldwork Coordinator for the MPH Program at San Jose State University (SJSU) and Chapter President of the Northern California Society of Public Health Education Chapter (NC-SOPHE). Dr. Rinck co-wrote and received a SOPHE mini-grant on "Clearing the Air" which successfully worked towards making San Jose State University becoming a tobacco-free campus. Dr. Rinck is the advisor to the COUGH@SJSU club, which spearheaded the tobacco-free initiative, and won the Outstanding Service Program Club for SJSU campus in 2018. Robert was part of the Salud Familiar project which won the Outstanding Program Award at the SOPHE National Conference in 2015. Dr. Rinck also received the Outstanding Community Engagement Service Award in 2017 from SJSU. Dr. Rinck made his film debut in the documentary, "Making it Right" in 2007 and presented the award winning documentary, "Football United: Passport to Hope" at the International Sports Film Festival in Los Angeles in 2011.

$i++ ?>

Rebecca Gallegos, MPH
Program Coordinator, The University of Texas at El Paso
I have a Master's of Public Health and have been the Program Coordinator and a co-investigator in the Mujer Saludable, Familia Feliz program (the focus of this abstract) since January of 2017. From this date, I have been organizing the implementation of all program activities, and have been working in the areas of substance use, HIV, sexual health, nutrition, and violence prevention in the U.S.-Mexico border region and surrounding communities. No conflicts of interest.
$i++ ?>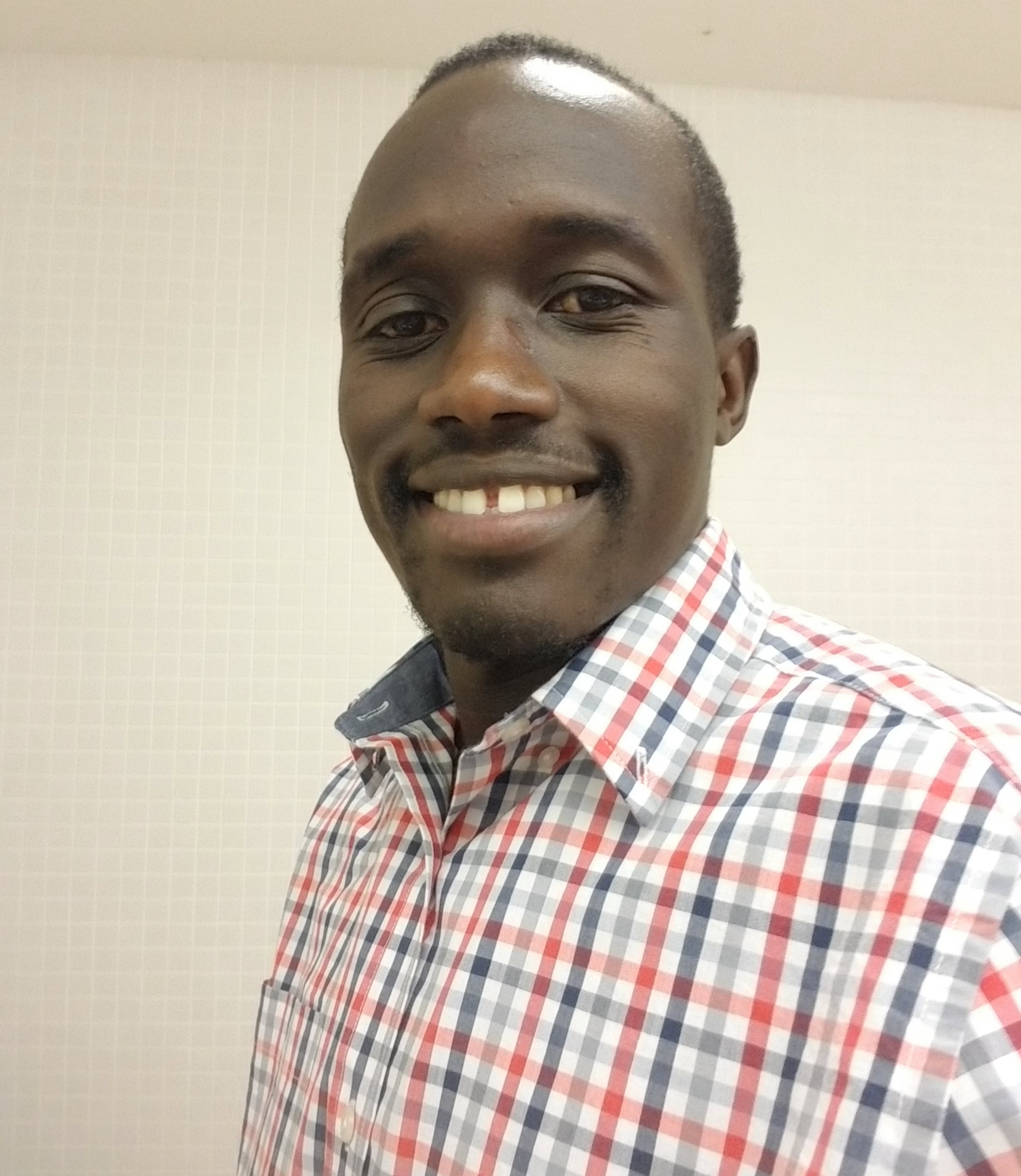 Dennis O Nyachoti, MPH
Student , University of Texas at UTEP
I am a Masters Public Health (MPH) student at the University of Texas at El Paso (UTEP). I hold a public health bachelor's degree with experience in community health especially on implementing and evaluating public health programs. Most of the programs I have engaged in include but are not limited to, public-private partnerships (PPP), public health emergency preparedness and response, coalition formation, and evaluation, among others. In my career, I have presented survey findings, advocacy briefs, lessons learned, and recommendations to colleagues, donors, partners, and other program stakeholders. Besides my MPH studies at UTEP, I also support evaluating obesity and food insecurity prevention programs at the Paso del Norte Institute for Healthy Living at UTEP.

$i++ ?>
Sarah Ruiz
Graduate Research Associate, Institute for Healthy Living
I am a registered dietitian and certified diabetes educator in the Paso del Norte region. Prior to becoming a dietitian, I completed a culinary degree at Le Cordon Bleu in Austin, Texas. I have always had a passion for helping people make healthier choices while still enjoying what they eat. I have been able to work at the local health department as part of a grant-funded program called EatWell! El Paso. Here I developed and revised both child and adult menus to meet healthier guidelines. I most recently worked as pediatric dietitian educating children, teens, and their families in areas such as nutrition and diabetes. Currently, I am pursuing my doctoral degree at UTEP in Interdisciplinary Health Sciences. I am working on nutrition and obesity-related research and developing evidenced-based community cooking programs.

$i++ ?>
Components visible upon registration.