Oral Session: Cultivating Resilient Students Through Creative Teaching Methods
Recorded On: 03/20/2020
March 20, 2020 - 3:30pm - 5:00pm ET
1.5 Entry
Moderator: Regan Johnson, MEd, MCHES®
Art as a Teaching Tool for Professional Preparation in the University Classroom
Speaker: J. Hope Corbin, MPHIL, PhD

BRAVING Challenges: Cultivating Resilient Students and Classrooms
Speakers:
Caitlin Holden, MS, MCHES®
Meagan Shipley, PhD, CHES®
Elisa Beth McNeill, PhD, CHES®
Real Classrooms, Real Teaching Skills: Using Model Lessons as a Way to Improve Classroom Pedagogy
Speakers:
Cathy Durand-Horne, BA
Beth Stevenson, MPH, Christi Kay, MEd
Learning Objectives:
1) Discuss the importance of incorporating resiliency strategies in their classroom or work setting.
2) Describe how implementing the bravery activity can contribute to students increased resilience and positive coping mechanisms.
3) Describe the key components for a model lesson approach to training classroom teachers successfully so that there are tangible results of improved classroom pedagogy.
4) Determine a process for initiating a model lesson approach in their organizational settings and design a simple outline for a potential model lesson.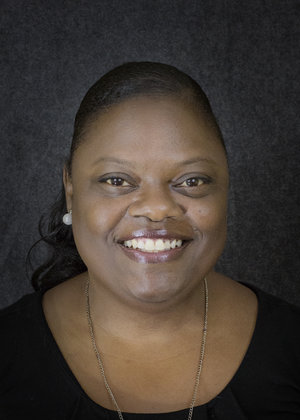 Cathy Durand-Horne, BA
Lead Health Educator for the Early Care Sector, HealthMPower
Cathy Durand-Horne currently serves as the Lead Health Educator for the Early Care Sector at HealthMPowers. With over 20 plus years in the field of early childhood as a teacher, administrator, curriculum writer, consultant and trainer Cathy uses her experience to help raise the quality of care being provided in the early childhood field. With a degree in Psychology and Economics from Denison University in Granville Ohio and a full Montessori Teaching Credential, Cathy has a passion for educating early care providers and adult learners to assist them in creating and maintaining quality learning environments for the youngest members of our society. Her dedication and commitment to the overall wellness of children at every economic status has led her to her current work with HealthMPowers, helping to intentionally incorporate nutrition and physical activity into early care settings.
Cathy currently resides in Jonesboro, GA with her husband and her 5 year old son.
$i++ ?>

Christi Kay
President, HealthMPowers,
Christi Kay is a leader in health and PE, having served as a teacher from the pre-school to college levels and as HPE Curriculum and Instruction Specialist for the largest school district in GA. Currently, she is President of HealthMPowers, a nonprofit organization that has been recognized with the President's Council on Fitness, Sports; Nutrition Community Leadership Award and SOPHE's Program of Excellence award, committed to improving health and environments for students and families. Christi developed the statewide fitness assessment training for GA and oversaw its implementation for all K-12 public schools. She also led the statewide training for Power Up for 30 elementary schools, now expanded to include middle schools and out-of-school time providers. She is a national trainer for CDC's school health index, as well as a master trainer for the President's Youth Fitness Program.
$i++ ?>

Beth Stevenson
$i++ ?>

Caitlin Holden, MS, MCHES
Texas A&M University
Caitlin Holden is a doctoral student in the Department of Health and Kinesiology at . She earned her Masters in Health Education with a focus in teacher preparation, and a B.S. in Health with an emphasis in community health from Texas A&M University. She currently serves as a graduate teaching assistant for school and community health courses. Caitlin's research interests involve school, adolescent, and sexual health. She has been involved and presented at international, national, and state conferences. Caitlin is CHES certified, serves as the vice-president of the Eta Sigma Gamma, Alpha Pi Chapter, and as a Graduate Teaching Consultant Fellow through Texas A&M's Center for Teaching Excellence.
$i++ ?>

Meagan Shipley, PhD, CHES®
Texas A&M University
In 2014, Dr. Meagan Shipley received her PhD in Health Behavior from Indiana University and joined the Department of Health; Kinesiology at Texas A&M University as a Clinical Assistant Professor. Dr. Shipley teaches undergraduate and graduate level courses in school and community health. She has updated several courses to incorporate high impact practices, which include service learning, writing intensive courses, capstone projects and courses, and study abroad field trips. Dr. Shipley is the faculty advisor for the health education honorary, Eta Sigma Gamma, which received the Chapter Excellence Award in 2018 and 2019 in recognition of their efforts in teaching, research, service, and advocacy. Dr. Shipley also received the Dr. Robert Snyovitz Emerging Professional Award from the American School Health Association in 2018.
$i++ ?>

Elisa Beth McNeill
Texas A&M University
Dr. Elisa Beth McNeill is a Clinical Associate Professor in the Department of Health and Kinesiology at Texas A&M University [TAMU]. Serving as the Coordinator of the Health Education Teacher Certification Program. Beth is a 30 year teaching veteran having experience in K-12 and higher education. She possesses her masters' degree and Principals Certificate in Educational Administration and a PhD in Health Education. She is a co-author of the textbook, Health Education: Creating Strategies for School and Community Health. She has serves on the Board of ASHA and Eta Sigma Gamma.
$i++ ?>

J. Hope Corbin, MPHIL, PhD
Western Washington University.
Dr. Hope Corbin is associate professor and director of the Human Services program in the department of Health and Community Studies at Western Washington University. Hope is committed to scholarship and teaching that improves peoples' ability to express and amplify their voices in pursuit of their own development and that of their communities (particularly with people and communities that have traditionally been silenced). Hope focuses on how partnership can be vehicle to share and leverage experiences, strengths, knowledge, power and privilege to promote health. Hope has published widely on these topics. Lately, she is exploring how these goals can be achieved through the arts and will be publishing a book on the topic in 2020 with colleagues from Argentina, Norway, and the U.S. Hope serves as Deputy Editor-in Chief for Health Promotion International.
$i++ ?>

Regan Johnson, MEd, MCHES (Moderator)
Moderator
$i++ ?>
Components visible upon registration.