ORAL SESSION: BEST PRACTICES AND HEALTH EDUCATION WITH FATHERHOOD
Recorded On: 04/07/2020
April 7, 2020 - 12:00pm ET
1.5 ADVANCED
Moderator: Nicolette Powe, DrPH, CHES®
Pedagogical Approaches for Incorporating "Fatherhood" into Professional Development and Training for Public Health Professionals for Overall Family Health Promotion
Christine Bozlak, PhD, MPH
Like Father, Like Son: The Influence of Fathers on Young Black Men's Health Seeking Behaviors
Ashley Jones, PhD, MPH, CHES®
Preparing Professionals to Engage Fathers: Father-Inclusive Education as a Catalyst for Change
Latrice Rollins, PhD, MSW
Learning Objectives:
1) Discuss the importance of focusing on health promotion for fathers in the context of overall family health and well-being.
2) Describe three ways an academic institution can prepare public health professionals, especially health educators, to prioritize health promotion intervention for fathers.
3) Describe the importance of father engagement and embracing a father-inclusive framework in education, practice, and research.
4) Utilize tools and techniques to enhance learning/teaching on father engagement, facilitate discussions on father engagement, and improve practices/systems for effective father engagement.
5) Identify the inter sectional influences of young, rural African American men's ability to seek care.
6) Use qualitative data to examine barriers and facilitators to access to care for young, rural African American men.

Latrice Rollins, PhD
Latrice Rollins is an Assistant Professor at Morehouse School of Medicine (MSM) in the Department of Community Health and Preventive Medicine and the Assistant Director of the Evaluation the MSM Prevention Research Center, embracing a community-based participatory approach for all projects she leads. Dr. Rollins is also a Robert Wood Johnson Culture of Health Leader, seeking to build a culture of health and advance social and health equity for African American fathers. She worked for Georgia's Office of Child Support Services and the Georgia Fatherhood Program. Dr. Rollins was an award-winning program analyst for the U.S. Department of Health & Human Services Office of Inspector General, evaluating national programs that impact the most underserved populations. She presents at state and national conferences on father engagement and provides father engagement training for practitioners in various sectors. She is the editor and one of many authors of the upcoming book, Engaging African American Fathers: Strategies and Lessons Learned. She has also developed publicly accessible policy briefs, newsletters, and white papers on engaging fathers. Dr. Rollins received a bachelor's in sociology from Spelman College and a master's and doctorate in social work from the University of Georgia.
$i++ ?>

Christine Bozlak, PhD, MPH
Associate Professor, University at Albany School of Public Health
Dr. Bozlak is an associate professor in the Department of Health Policy, Management, and Behavior at the University at Albany School of Public Health. She also co-directs the HRSAfunded Maternal and Child Health (MCH) Public Health Catalyst Program at the School of Public Health. Her research interests are in the areas of maternal and child health with a specific focus on childhood obesity prevention, healthy food access, and positive youth development. The majority of her research projects are community-engaged research projects. She teaches courses in maternal and child health, program development in health promotion, and communitybased public health at the School of Public Health. Dr. Bozlak is a member of the American Public Health Association MCH Section, the New York State Public Health Association, and the New York State Youth Development Team. She is also a member of the National Maternal and Child Health Workforce Development Center's Pipeline Team. Prior to joining the University at Albany in 2012, Dr. Bozlak worked in public health practice in the health care and governmental settings. Consequently, she aims to make her research and findings applicable to public health practice and community and organizational settings. She received her PhD from the University of Illinois at Chicago (UIC) School of Public Health Community Health Sciences Division, and her MPH in Health Policy and Management from the University of Massachusetts-Amherst.
$i++ ?>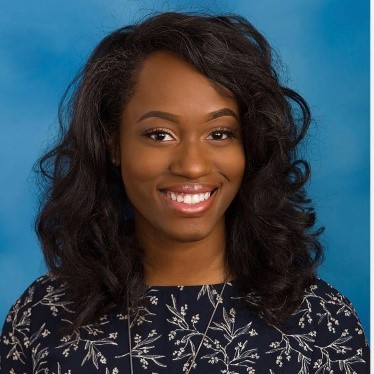 Ashley Jones, PhD, MPH, CHES®
Executive Director, CHIN
Dr. Ashley White Jones is a native of Lambert, MS, where she attended the Quitman County Public Schools. She currently serves as Executive Director at Community Health Improvement Network and Assistant Clinical Professor of Kinesiology at Mississippi State University in Meridian, MS. Her academic degrees include Bachelor of Science in Chemistry, a Master of Public Health both from Jackson State University and Doctor of Philosophy in Health Education and Promotion from the University of Alabama. Her previous work in the state of MS has included working to expand Medicaid, training state department staff on the ACA, and implementation of comprehensive sex education in middle and high schools across the state.
Her academic research explores racial discrimination in healthcare, race related stressors, and culturally relevant health information for African Americans. Dr. Jones has previously worked to explore the psychological and social components of food insecurity and provided implications from a qualitative assessment in older African American adults. In her current work, she uses a qualitative method called found poetry to analyze interview transcripts and to compose narratives about African American men's past experiences with the health care system. Her work on health equity has been featured in the American Heart Association's Voices for Healthy Kids initiative. She served as Chief Self-care Support Officer and Chief Scientific Officer of Henry Health, a digital self-care and mental health services company for Black men. Most recently she created a company called Herself Too, LLC focused on ensuring optimal wellness by incorporating the practice of self-care and self-love for rural Black women. The #Herself2 women's wellness initiative serves as a platform for self-expression and healing to support women on their journey to leading a happier, healthier, and fulfilling life.
She currently resides in Meridian, MS with her husband, Timotheus and beloved fur baby Bella.

$i++ ?>

Dr. Nicolette Powe (Moderator)
Consultant, Engagement for Health
Nicolette Warren Powe, DrPH, MS, MCHES is the Assistant Professor at Youngstown State University, Department of Health Professions. Currently, Dr. Powe served as the Professional Development Board of Trustees for the Society for Public Health Education (SOPHE). Also, Dr. Powe is a consultant for Engagement for Health. Most recently, Dr. Nicolette Powe served as the Director of Health Equity at SOPHE, where her main duties were to address racial and ethnic community-based policy, systems, and environmental changes to reduce the risk factors associated with chronic diseases and lead SOPHE's additional efforts on health equity. While the Director of Health Equity, Dr. Powe served as the co-chair of the Office of Minority Health, Mid-Atlantic Regional Health Equity Council and National Commission for Health Education Credentialing, Division Board of Professional Development.

$i++ ?>
Components visible upon registration.