LATE-BREAKING ORAL SESSION: NEW CDC RESOURCES TO ENHANCE YOUR HEALTH EDUCATION PRACTICE
March 27, 2020 - 12:00pm ET
1.5 ENTRY
Moderator: Angela Mickalide, PhD, MCHES®
Advancing Health Education in Schools: Updates from CDC's Division of Adolescent and School Health
Leigh E. Szucs, PhD, CHES®
Preventing HPV-associated Cancers: Updates from CDC's Division of Cancer Prevention and Control
Nikki Hayes, MPH
What's New in Tobacco Best Practice User Guides: Updates from CDC's Office of Smoking & Health
Michon Mabry, MPH and Stephanie Andersen, MPA
Preventing Injuries: Strategic Initiatives of CDC's Division of Injury Prevention
Judith R. Qualters, PhD, MPH
Learning Objectives:
At the end of this session participants will be able to:
Describe at least three resources from CDC's various divisions to support implementation of health education interventions in schools and communities.


Angela Mickalide, PhD, MCHES®
$i++ ?>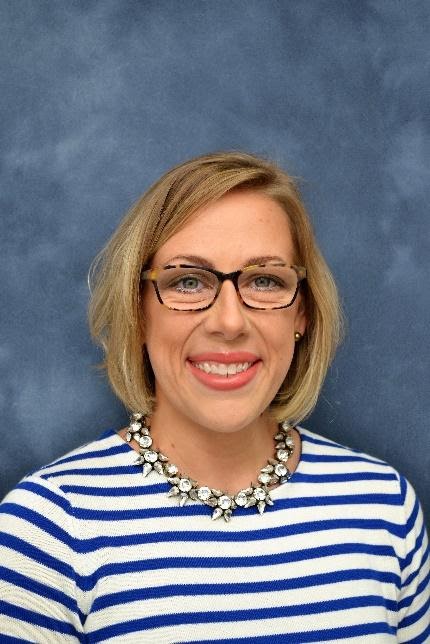 Leigh Szucs, PhD, CHES®
U.S Centers for Disease Control and Prevention
Leigh Szucs, PhD, CHES is a Health Scientist in the Division of Adolescent and School Health (DASH) at the U.S Centers for Disease Control and Prevention. Her research focuses on implementation and evaluation of school-based health education programs, specifically sexuality education to prevent STIs, including HIV, and unintended pregnancy among adolescents. Through this portfolio of work, Leigh also provides technical and capacity building assistance to local education agencies (LEAs) using evidence-informed strategies that address adolescent sexual health outcomes, but also protective factors to support the social, emotional, and learning needs of youth. Leigh earned a Master of Education in Health Education at Texas State University and PhD in Health Education at Texas A&M University. For more information about CDC DASH's work to equip adolescents with the functional knowledge and skills to promote healthy behaviors -- check out the website: https://www.cdc.gov/healthyyou...
$i++ ?>

Nikki Hayes, MPH
Branch Chief, Centers for Disease Control and Prevention
Nikki Hayes is the Chief of the Comprehensive Cancer Control Branch, Division of Cancer Prevention and Control, National Center for Chronic Disease Prevention and Health Promotion at the Centers for Disease Control and Prevention (CDC). She is responsible for the management of CDC's National Comprehensive Cancer Control Program (NCCCP) and several smaller programs that support NCCCP activities. The NCCCP provides a coalition-based approach to cancer control and prevention in all 50 states, the District of Columbia, 8 tribes and tribal organizations, and 7 Pacific Island Jurisdictions and Puerto Rico. The approach embodies convening diverse groups of stakeholders in states and tribal and territorial jurisdictions to assess burden, plan and prioritize cancer prevention and control strategies, and leverage resources to implement interventions to accomplish plan goals and objectives.Â
$i++ ?>

Michon Mabry, MPH
Public Health Advisor, Office of Smoking and Health , Centers for Disease Control and Prevention
Michon Mabry is a Public Health Advisor in the Office of Smoking and Health at the Centers for Disease Control and Prevention. Michon works with tribal communities and serves as the Lead for the User Guides.
$i++ ?>

Stephanie Andersen, MPA
Manager of Research Translation, Centers for Disease Control and Prevention
Stephanie Andersen is the Manager of Research Translation at the Center for Public Health Systems Science at the Brown School at Washington University in St. Louis. She oversees the Best Practices User Guide project to develop a set of "how-to" implementation guides for building effective and sustainable state tobacco control programs. The guides cover topics such as Youth Engagement, Health Communications, Program Infrastructure, Health Equity, and Coalitions. Additionally, Stephanie serves as Translation Lead for the Dissemination & Implementation Core of the ASPiRE project, which seeks to build a strong scientific evidence base for effective retail tobacco control policies.
$i++ ?>

Judith R. Qualters, PhD, MPH
Director of the Division of Injury Prevention, Centers for Disease Control and Prevention
Dr. Judith (Judy) R. Qualters is the Director of the Division of Injury Prevention at the National Center for Injury Prevention and Control. Dr. Qualters has extensive experience leading public health surveillance, research, and state prevention programs. Dr. Qualters is an internationally recognized expert on surveillance and the linkage of health effects, exposures, and hazard data. She is the recipient of several awards including the American Public Health Association Health Informatics & Information Technology Leadership Award. 
Dr. Qualters has been a scientist at CDC since 1989. She began her career investigating cancer among Vietnam Veterans as part of the Agent Orange Projects. She also analyzed cancer and non-cancer health risks among communities exposed to contaminants from nuclear weapons production and testing, and worked on the conceptualization and implementation of two large national chronic disease programs: CDC's Breast and Cervical Cancer Early Detection Program and the National Program of Cancer Registries. From 2002 through 2010, she led the development and implementation of the National Center for Environmental Health's (NCEH) flagship surveillance program, the National Environmental Public Health Tracking Program. From 2011 to 2017, Dr. Qualters was the Director of NCEH's Division of Environmental Hazards and Health Effects. Dr. Qualters received her MPH in epidemiology from the University of Michigan and her PhD in epidemiology from the University of North Carolina, Chapel Hill.
$i++ ?>
Components visible upon registration.