Oral Session: Building a Movement to Change the Narrative of the Health of African American Women and Infants
March 19, 2020 - 4:00pm - 5:30pm ET
1.5 Advanced
Moderator: La Verne D. Partlow, MEd
Black Women as Change Agents: Insights for Research and Practice from the African American Community
Speaker: LaNita Wright, PhD, MPH, CHES®

Process of Developing a Relationship Imperative Scale for Assessing Risk for HIV Infection among African American College Women: Catalyst for Change
Speaker: Deborah A Fortune, PhD and Beth Chaney, MA, PhD, MCHES
Birth Justice Warriors: A Holistic Approach to Addressing Black Maternal and Infant Health in the Suburbs
Speakers:
Martine Hackett, PhD, CHES®
Tari Ajeh, MPH
Britney Nathan, MDc
Addressing Maternal Mortality among African American Women through Media-based Storytelling
Speaker: Nakeita Burse, DrPH, CHES®
Learning Objectives:
1) Identify lessons learned from Black women

La Verne D. Partlow, MEd
$i++ ?>

LaNita Wright, PhD, MPH, CHES®
Assistant Professor, University of Central Oklahoma
LaNita Wright has research and practical experience primarily in teen pregnancy prevention, with special interest in African American communities. Her dissertation research focused on the predominately Black Church's role in preventing teen pregnancy. She conducted semi-structured, in-depth interviews with both pastors and parents to understand their perspectives. She presented information from the qualitative study with pastors at two national conferences (APHA and Healthy Teen Network) and the qualitative study with parents at one national conference (Healthy Teen Network). She also previously worked in a local health department where she facilitated teen pregnancy prevention programs in multiple school and community settings. In addition, she has and continues to facilitate teen pregnancy prevention workshops (and research) in predominantly Black Church settings.
$i++ ?>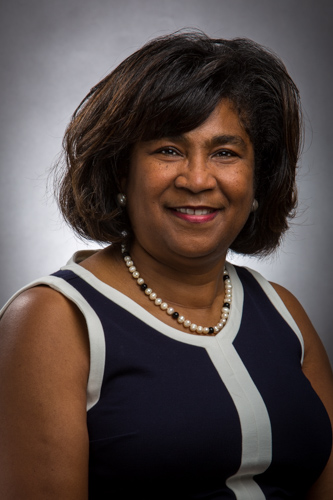 Deborah Fortune, PhD, MCHES, FAAHE
Associate Professor, North Carolina Central University
Dr. Deborah A. Fortune, is an Associate Professor in the Department of Public Health Education at North Carolina Central University. Prior to her current position, Dr. Fortune served as the Director of the National HIV & Comprehensive School Health Education Project with the American Association for Health Education. Dr. Fortune has over 25 years of experience with school health education. Her research interests include HIV prevention and sexual health among African American college women, intimate partner violence, and professional preparation in health education.

$i++ ?>

Martine Hackett, PhD, CHES®
Associate Professor, Hofstra University
Martine Hackett is an associate professor in the Department of Health Professions at Hofstra University, teaching in the master of public health program and directing suburban health equity initiatives at Hofstra's National Center for Suburban Studies. Her research and community-based work is focused on maternal child health, community health and the intersection of health and housing. Dr. Hackett previously served as a deputy director at the New York City Department of Health and Mental Hygiene's Bureau of Maternal, Infant and Reproductive Health and also had a decade of experience as a television producer. Dr. Hackett earned a BFA in film and television from New York University, a Master of Public Health from Hunter College, and a Ph.D. in Sociology from the City University of New York Graduate Center
$i++ ?>

Nakeitra Burse, PhD
Owner, Six Dimensions, LLC
Dr. Nakeitra L. Burse, is the Owner/CEO of Six Dimensions, LLC, a public health consulting company dedicated to creating healthier communities through innovative, strategic, sustainable and culturally appropriate public health solutions. She is also the Grant Writer for Jackson State University's School of Public Health. Dr. Burse has been in the field of public health for over ten years. She has worked across various sectors such as nonprofit, government agencies, and academic institutions. Dr. Burse holds a B.S in Biological Sciences, a M.S in Health Education/ Health Promotion and a Doctorate in Public Health. She is a Certified Health Education Specialist. Dr. Burse has a passion for creating systems level changes to ensure that populations that have been historically underserved, overlooked, and discriminated against receive equitable treatment in health and healthcare settings.
$i++ ?>

Tari Ajeh, MPH
$i++ ?>

Britney Nathan, MDc
$i++ ?>

Beth Chaney, MA, PhD, MCHES
$i++ ?>
Components visible upon registration.